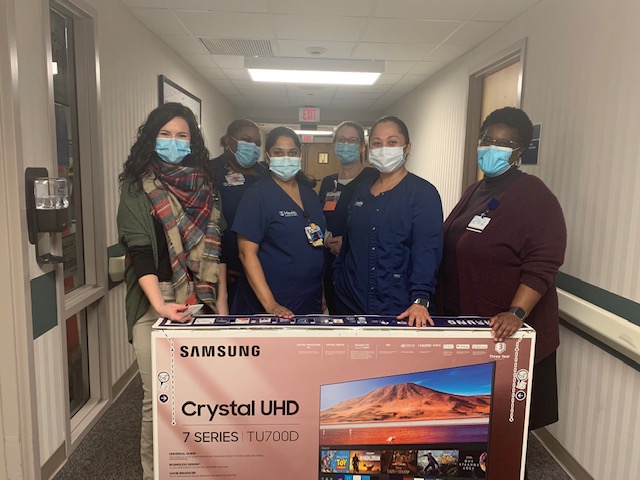 The Twelve Hours of Giving event took place from 10 a.m. to 10 p.m. Dec. 17. Hosted by the Center for Patients and Families, the event offered a chance for all Augusta University Health employees to win prizes throughout the day.
Winners included Michael Fields, who received an Apple iPad and Apple Pen; Laurie Bunn with Environmental Services, who received a Honey Baked Ham $200 gift card; Chasity Wilborne, a registered nurse who received a Samsung 55″ TV; Bryce Viator, an EVS technician who received Apple Airpods; and Alicia Miller, who received a Masters Corksicle Tumbler.
Click through the slideshow above to see some of the winners with their prizes.